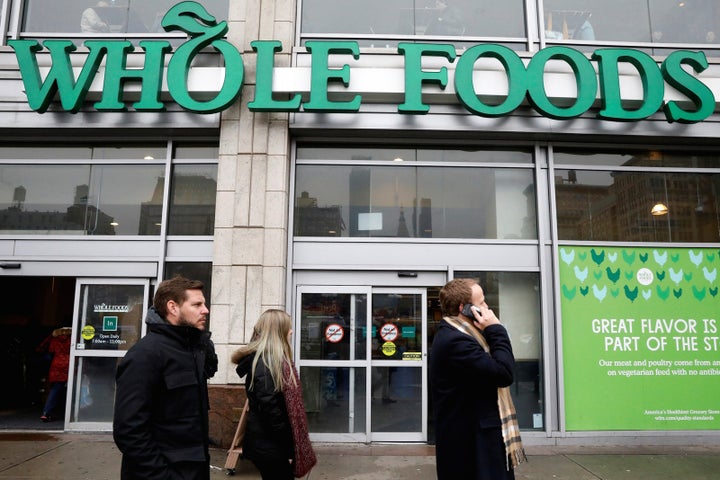 Brendan Mcdermid / Reuters
Amazon announced Friday it was buying Whole Foods Market, paying $42 a share to acquire the the high-end grocer in an all-cash deal worth about $13.7 billion.
"Whole Foods Market has been satisfying, delighting and nourishing customers for nearly four decades – they're doing an amazing job and we want that to continue," said Jeff Bezos, Amazon founder and CEO, in a statement.
The supermarket will continue to operate stores under the Whole Foods brand, the company's headquarters will stay in Austin, and John Mackey will remain as CEO.
"This partnership presents an opportunity to maximize value for Whole Foods Market's shareholders, while at the same time extending our mission and bringing the highest quality, experience, convenience and innovation to our customers," Mackey said.
The deal is subject to approval by Whole Foods shareholders and regulators but the companies expect to finalize the acquisition by the end of 2017.
Founded in 1978, Whole Foods has ballooned into an organic supermarket behemoth, with more than 460 stores in the US, Canada, and the UK, and $16 billion in sales last year.
Shares in Whole Foods' competitors and other retail giants — including Kroger's, Target, and Wal-Mart — all dropped after Friday's announcement, while Amazon's stock price rose.
This is a developing news story. Check back for updates or follow BuzzFeed News on Twitter.
Originally Posted By BuzzFeed - Tech