A former Snap Inc. employee has claimed that CEO Evan Spiegel allegedly said that he didn't "want to expand into poor countries like India and Spain."
A former Snap Inc. employee has claimed in a lawsuit that CEO Evan Spiegel said that Snapchat was "only for rich people", and that he didn't "want to expand into poor countries like India and Spain."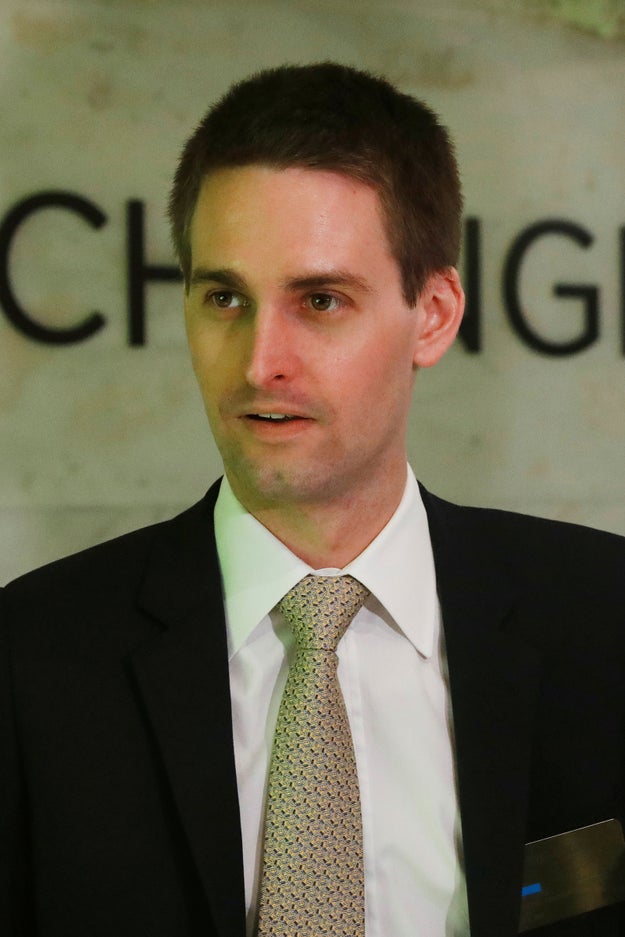 Lucas Jackson / Reuters
The news was reported by Variety earlier this week.
In a statement provided to BuzzFeed News, a Snap Inc. spokesperson said: "This is ridiculous. Obviously Snapchat is for everyone! It's available worldwide to download for free."
Over the weekend, however, Indians battered the Snapchat app with angry reviews and poor ratings in the Indian App Store.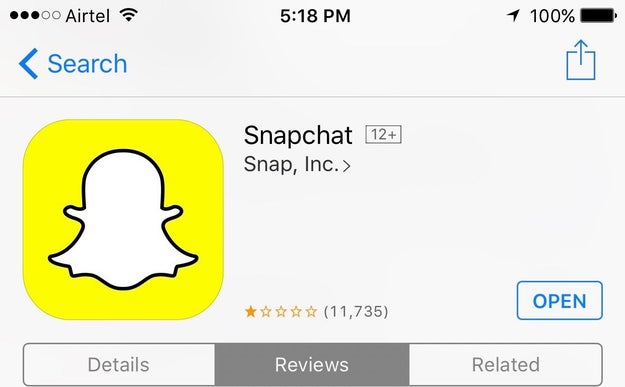 BuzzFeed News screenshot
They called Spiegel "delusional"…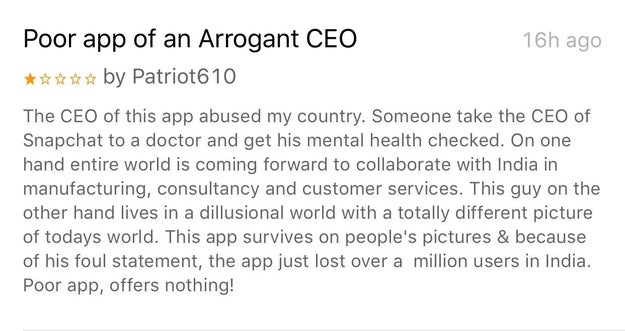 App Store
---
Originally Posted By BuzzFeed - Tech