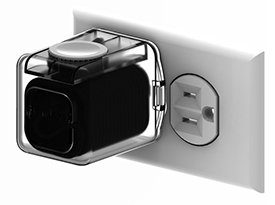 While I have long used the
Twelve South Forté
on my bedside table to dock my
Apple Watch
each night, I lacked a convenient alternative for on the go until last week. Enter the
Standzout Helix Dock
, a compact and convenient charging solution for the Apple Watch.
Helix is an Apple Watch dock made from injection molded polycarbonate plastic. It stores between a 0.3-meter and two-meter Apple Watch charging cable and Apple's official USB wall charger in a compact and convenient housing, available in clear, black, white, and a phosphorescent glow-in-the-dark color options.
I was sent all four colors for the purposes of this review, and the white one was my personal favorite; however, the glow-in-the-dark version is a unique concept for night use. If you purchase the glow-in-the-dark version, remember that phosphorescent materials require some exposure to bright light before they can glow.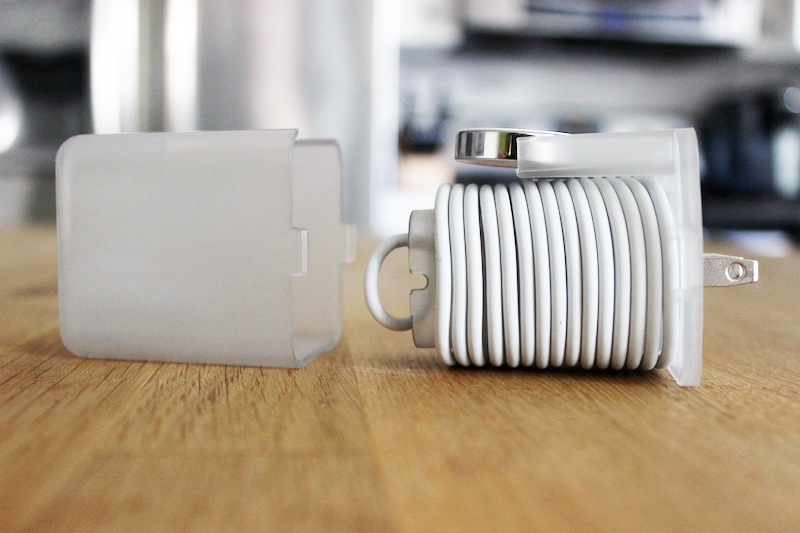 The housing consists of an outer piece that holds the Apple Watch charging puck on the top, and an inner piece that you tightly wrap the charging cord around. The wall charger then slides into the middle, with its prongs extending through cutouts in the plastic, and you plug the USB end of the Apple Watch charger into it.
The assembly process is simple and took me less than one minute, but the cord can get in the way unless it is wrapped very tightly around the inner piece — the compact design leaves very little excess room. The snug fit can make sliding on the outer piece a bit of a challenge, and I also found that the charging cable comes unravelled when I remove the outer piece regardless of how careful I am.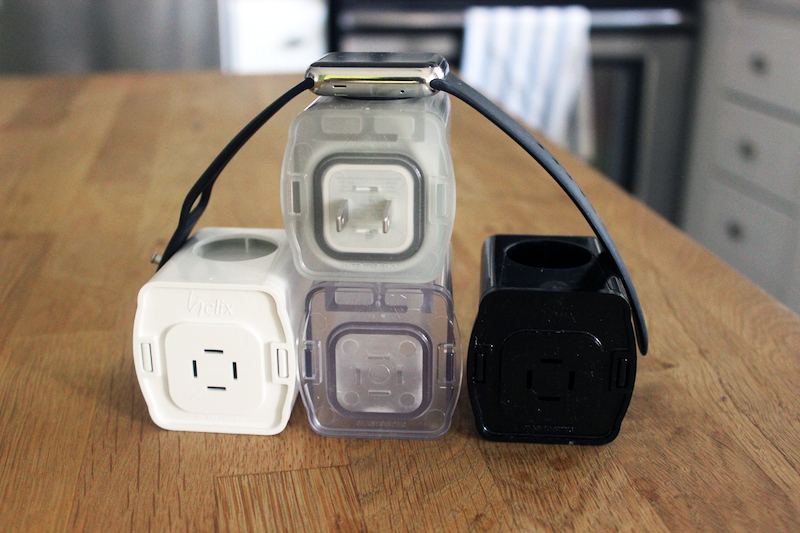 Helix comfortably fit into power outlets around my apartment, including those in tight spaces, and most importantly it worked properly. I have a stainless steel Apple Watch, but the dock works with any models. However, its usage is limited to the United States, Canada, Mexico, Japan, and elsewhere Type A plugs/sockets are used.
Helix Dock retails for $19.99, which is somewhat expensive for what is essentially two small pieces of plastic — nothing else is included in the box. But what you are truly paying for is an innovative idea for charging your Apple Watch at home, work, or on the go. The product is also designed and manufactured in the United States.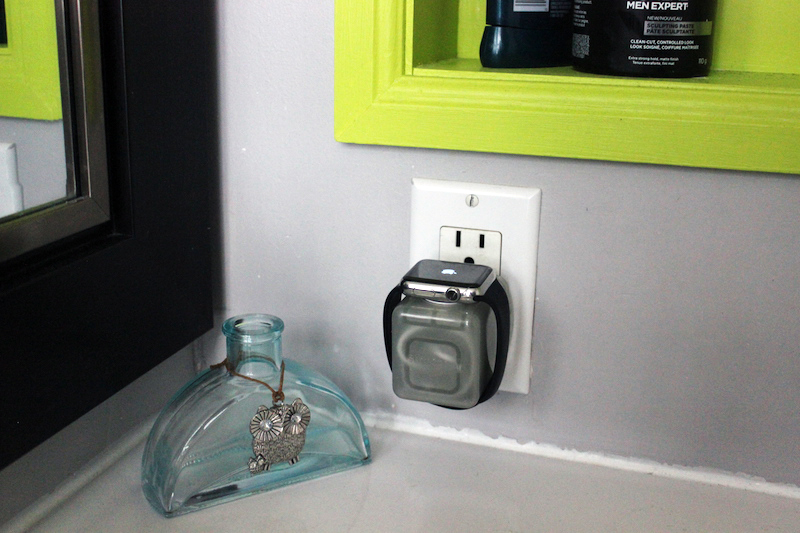 Several options exist for Apple Watch chargers and docks by now, and the Helix competes well in terms of price, size, and grab-and-go simplicity. It is particularly useful to throw into a backpack before heading out somewhere like the gym or airport, and having one less cable to untangle is always a plus.
How to Buy
Helix Dock retails for $19.99 on Amazon and the Standzout website in clear, black, white, and glow-in-the-dark. Free standard shipping within the U.S. is included, while international shipping to other countries is available.
Note: Standzout provided four Helix Docks to MacRumors free of charge for the purposes of this review. No other compensation was received.
Originally Posted By MacRumors: Mac News and Rumors - All Stories
{ 0 comments }